FLASHBACK: April 2013… Beijing IRON MAN 3 Gala "A Night at the Forbidden City"
DMG threw RDJ a belated birthday bash while he was in Beijing for the second leg of his international promo tour for IM3. Being only one day after his 48th birthday on April 4th, the birthday was worked into the evening's gala TV event at the Forbidden City. Here's how the official DMG press release described it three years ago…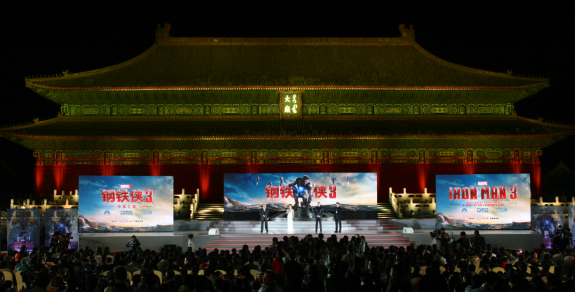 Birthday Fit for an Emperor
In keeping with the mega-sized Iron Man franchise, DMG secured one of the world's most famous landmarks – the Forbidden City – to serve as the backdrop for the all-star extravaganza. The Ancestral Temple or "Taimiao" at the Forbidden City was where China's emperors once held special family celebrations like birthdays.
"We wanted someplace that let us combine traditional Chinese culture and modern cinema, TaiMiao fit the bill perfectly," said Mintz. "It was amazing to see the hall of armor virtually come to life surrounded by this impressive and majestic location."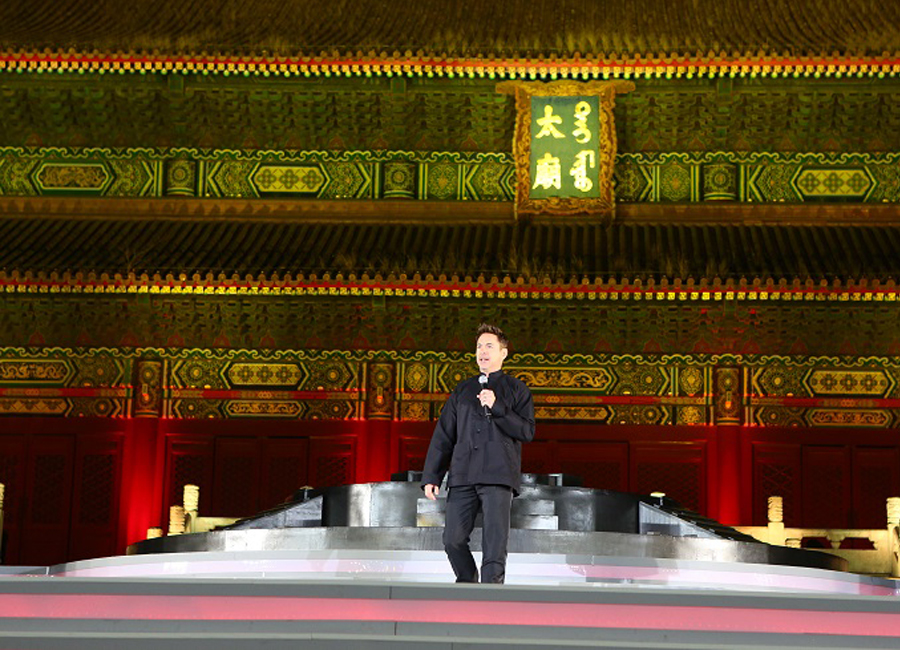 A Guinness World Record™ Night
Rounding out the evening's festivities, DMG surprised the 48 year-old Downey Jr. with a giant birthday card signed by a record-breaking 5,339 fans, friends and colleagues, receiving an official Guinness Worlds Record for the "Most Contributions to a Greetings Card."
DMG brought the card to various locations around the Chinese capital including shopping malls and movie theaters, and ran a digital signing campaign on Baidu Tieba, allowing fans to wish 'Happy Birthday' to their favorite on-screen billionaire.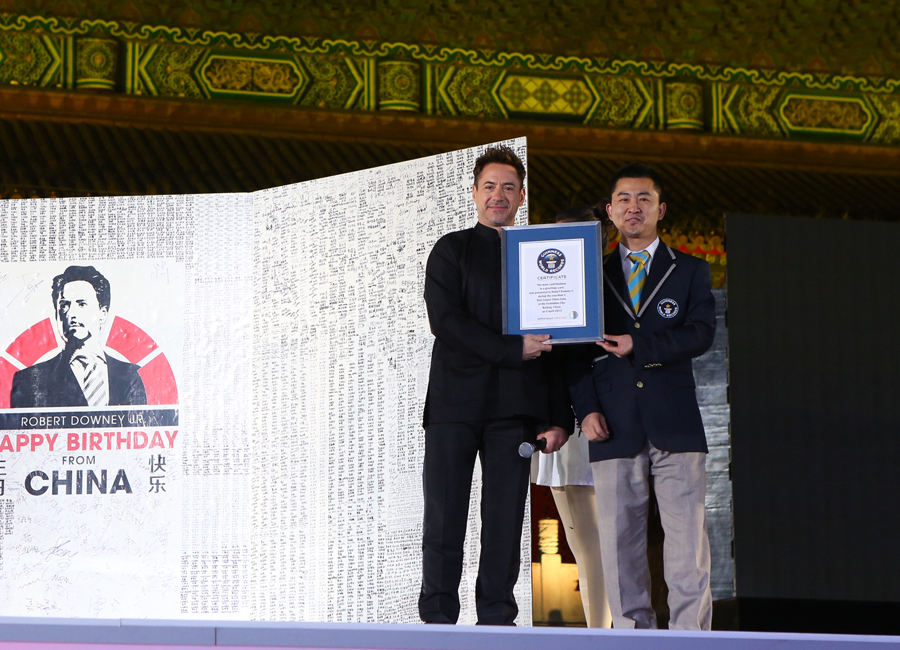 And this is a guy who knows a thing or two about partying…
Happy Birthday to our Favorite Superhero – Robert Downey Jr!