The production company behind "Iron Man 3" and "Looper" is crossing into e-sports.
DMG Entertainment has launched an e-sports division and is making what it's calling a "significant" investment in Super League Gaming (SLG).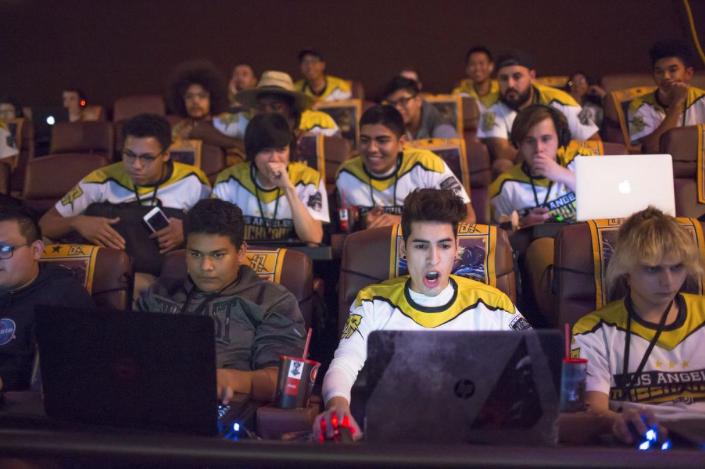 DMG Entertainment has made a "significant" investment in Super League Gaming, which operates "League of Legends" recreational leagues in 12 U.S. cities.
Terms of the deal were not disclosed, but Variety pegged DMG's investment at "more than seven figures."
DMG's strategic partnership with SLG is the first initiative in a broader overall global strategy for DMG Esports, which will be integrated across all of the Beverly Hills, California, company's divisions, including film, gaming, VR and location-based entertainment.
SLG launched with a league for "Minecraft," and the Silicon Beach startup has since expanded with city leagues for "League of Legends."
DMG will work with SLG to grow those leagues, which include a dozen official city teams in the United States. DMG further will use its Chinese connections to help expand SLG to key cities there, including Beijing and Shanghai, as well as foster championship matches between all teams globally.
DMG's entertainment arm additionally will work with SLG to develop and promote content including stand-alone episodes, behind-the-scenes content and interstitial content for global distribution.
The move follows DMG's expansion into VR as the company diversifies its business. The company also is involved in bringing "Terminator 2" back to theaters in 3-D as well as the upcoming comedies "Bastards" starring Owen Wilson and Ed Helms, "The Pact" with Leslie Mann and John Cena, and the political thriller "Chappaquiddick."
"Partnering with an industry leader like SLG allows us to open up the world of e-sports to everyone, not just the pros," DMG founder Dan Mintz said in a statement.
"Our goal is to introduce e-sports to a broader fan base that, until now, was only available to a fraction of the population," added SLG CEO Ann Hand.