DMG NEWS: 16 December 2015 – Los Angeles
DMG, STUDIOCANAL and James Cameron Team to Bring the Biggest, Baddest Terminator Back to Screens
New 3D Conversion of Cameron's classic blockbuster TERMINATOR 2 to hit screens worldwide on its 25th anniversary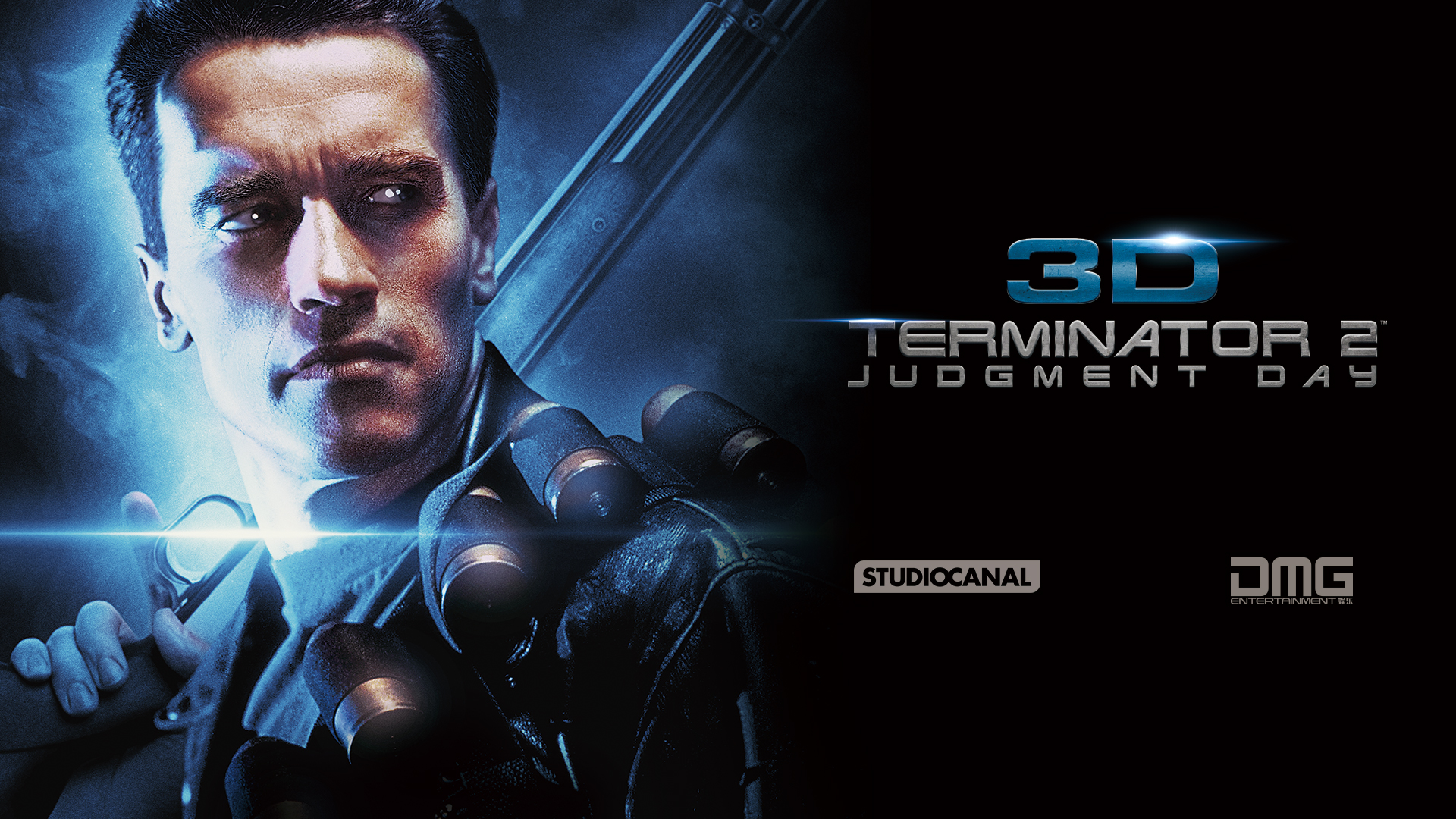 DMG Entertainment, STUDIOCANAL and James Cameron are excited to announce a new partnership to produce a special 3D re-release of the action classic TERMINATOR 2, considered one of the greatest sci-fi films ever, as well as one of the top movie sequels of all time.
DMG and STUDIOCANAL will work with Cameron to supervise/produce the digitally re-mastered 3D conversion using the latest technology from StereoD. DMG has deep experience producing globally appealing content, including Hollywood films IRON MAN 3, LOOPER, the vast Valiant comic book universe and POINT BREAK, in theaters now in China and select Asian markets.
TERMINATOR 2 is a key asset in STUDIOCANAL's film catalogue, one of the largest and most extensive in the world, with more than 5,000 international titles. Over the past 15 years, the first two installments of the Terminator franchise have grossed more than US$10M in licensing and royalties revenues.
"T2 blew me away when I first saw it. For a whole new generation of fans, it is truly a chance to see the movie that really set the bar for action and effects that all the movies today are trying to top, in a completely new way – in the theater and in 3D," explained Dan Mintz, CEO of DMG Entertainment.
"TERMINATOR 2 holds a special place as one of the most popular and sought-after movies in our catalogue," said Rodolphe Buet, President International distribution and marketing, STUDIOCANAL. "We are very excited to be teaming up with DMG and James Cameron to breathe new life into T2 and bring it in 3D to cinema-goers in China. This is consistent with our long-standing policy of carefully curating the over 5,000 titles of our masterpiece-filled catalogue and releasing them to new audiences in partnership with the greatest talents in the industry."
One of the most expensive movies ever shot, T2 has thrilled audiences around the world for over two decades, but whole generations of fans have only seen it on DVD. For instance, in China, T2 is a very popular film in spite of never having had a theatrical release. Bringing new fans into the fold and giving them the best movie-going experience was something that Cameron was eager to rectify with the 3D re-release.
"I'm very excited about working with DMG and STUDIOCANAL to bring T2 into cinemas in 3D for the first time," said James Cameron, the Oscar-winning writer, director and producer of T2. "Next year marks the 25th anniversary of TERMINATOR 2 and that seemed like the perfect time to bring it back but this time in an all-new 3D version."
T2 3D will be released to audiences worldwide sometime in 2016, starting in China where 3D movies regularly out earn 2D films. TERMINATOR 2 is expected to follow in the footsteps of TITANIC 3D, which made a whopping US$343M worldwide in 2012, on top of the US$2.1B it made during its initial run 15 years earlier.
"DMG is proud to bring the best entertainment to audiences everywhere and teaming with someone like Jim [Cameron] enabled us to do that with T2 3D," said Mintz. "We are committed to making the conversion the highest quality in order to live up to the expectations of the film's many fans around the world."
Groundbreaking Action & Visual Effects
Released in 1991, T2: JUDGEMENT DAY wowed audiences with it's exhilarating non-stop action and revolutionary visual effects, including several breakthroughs in computer-generated imagery – the first use of natural human motion for a computer-generated character and the first partially computer-generated main character.
A critical and commercial success, T2 won four Academy Awards and was the highest-grossing film of 1991. The American Film Institute ranks T2 as one of the greatest action films, science fiction films and sequels of all time.
Next summer, audiences around the world will get a chance to see the biggest, baddest version of TERMINATOR 2 in immersive 3D. According to Cameron, "If you've never seen it, this'll be the version you want to see and remember."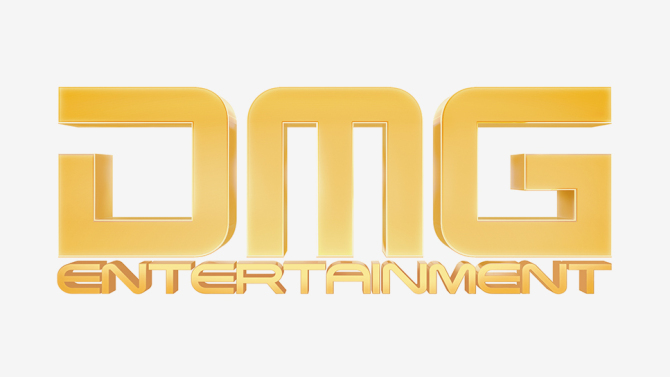 About DMG Entertainment
DMG Entertainment is a global media and entertainment company with diverse holdings and operations across motion pictures, television, comic book publishing, gaming, next-gen technology and location-based entertainment. The studio's films include several motion pictures including the critically-acclaimed sci-fi time travel hit LOOPER and the global blockbuster IRON MAN 3. Later this year, DMG and James Cameron will bring TERMINATOR 2 back to the big screen in an immersive 3D special edition. Other upcoming releases include BASTARDS with Owen Wilson and Ed Helms, John Curran's CHAPPAQUIDDICK and THE PACT Starring Leslie Mann and John Cena.
Headquartered in Beverly Hills, California, DMG Entertainment boasts an impressive roster of world-class intellectual properties including Valiant's comic book universe, featuring more than 2,000 iconic characters; Brandon Sanderson's fictional universe Cosmere, a library of epic fantasies including the complete Mistborn series and The Stormlight Archive: The Way of Kings; Ken Liu's award-winning epic fantasy novel The Grace of Kings; and the original animated character Mini Marilyn® based on Marilyn Monroe. DMG recently partnered with Hasbro for the development of the world's first Transformers™-themed location-based entertainment project. For more information, visit www.dmg-entertainment.com.
About STUDIOCANAL
STUDIOCANAL is Europe's leader in production, right acquisition, distribution and international sales of feature films and TV series. STUDIOCANAL operates directly in all three major European markets, France, the United Kingdom and Germany, as well as in Australia and New Zealand. STUDIOCANAL has fully-financed recent box office hits like Paddington, Shaun the Sheep and Non-Stop. Upcoming films backed by STUDIOCANAL include The Commuter featuring Liam Neeson, and Nick Park's stop-motion movie Early Man, with Aardman Studios.
STUDIOCANAL is actively developing and distributing high-end TV series through its network of award-winning production companies including Tandem Productions (Crossing Lines, Spotless) and the UK's RED Production Company (Happy Valley). Additionally, STUDIOCANAL owns one of the most important film libraries in the world, with more than 5,000 international titles.
STUDIOCANAL's parent company, CANAL+ Group, is fully-owned by Vivendi, a global media and content production and distribution group.