DMG NEWS RELEASE – 9 April 2015 – Beijing and New York
Launching a 21st Century Icon of Empowerment, Fun and Style
DMG Entertainment, the leader in global entertainment, and Authentic Brands Group, LLC (ABG), owner and manager of a global portfolio of iconic fashion, sports, celebrity, and media brands, unveiled Mini Marilyn® to the world today. DMG and ABG will co-develop the character across a vast cinematic world that will serve as the engine for licensing, retail and other brand opportunities. Mini-Marilyn™ is envisioned as the first international brand icon of the 21st Century and a symbol of empowerment for young women around the world.
"Mini Marilyn is more than just a character brand. We are creating a personal relationship through an immersive Mini Marilyn experience for a passionate and eager fan base," said Dan Mintz, DMG CEO during a press event in Beijing to launch Mini-Marilyn globally. "Mini Marilyn is a star, a trendsetter and tastemaker. She'll appeal to the girl who inspires others through her creative pursuits and their developing individuality – she's an icon of empowerment for the modern world."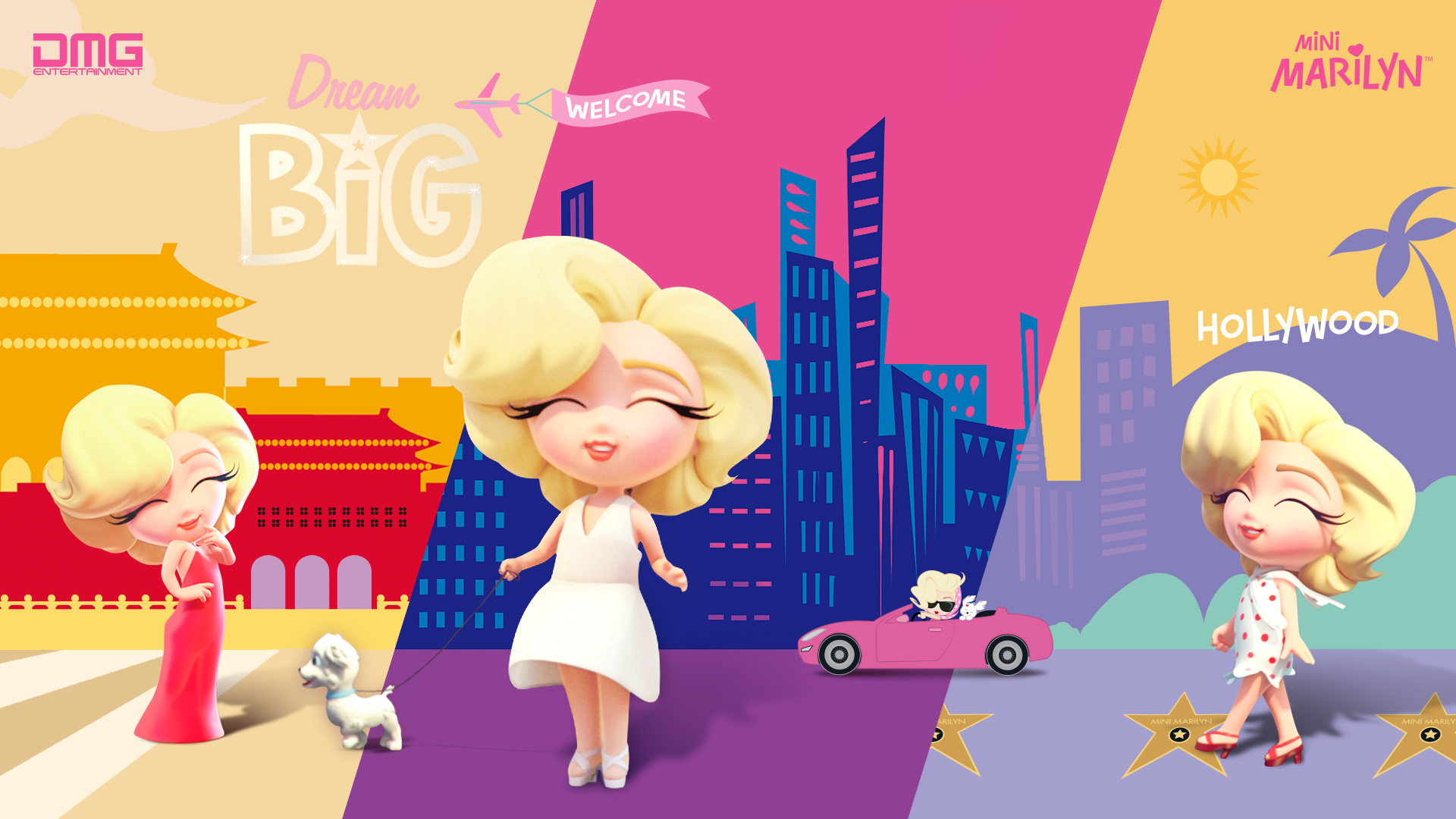 Mini Marilyn® Empowering, Charming, Lovable
With her trademark blonde hair, beauty mark, and red lips, Mini Marilyn is the epitome of Hollywood glamor and classic femininity. She empowers modern girls by encouraging them to be confident, to take risks and to always keep reaching for their dreams. Mini Marilyn will come to life for fans through a portfolio of animated 3D CGI content including feature films, TV, short form digital content, video games, mobile apps, music and live venue attractions, as well as through retail and consumer products.
"Imagined from one of Hollywood's most enduring legends, Mini Marilyn has an irresistible charm that shares much with her inspiration (Marilyn Monroe) including her unique blend of beauty, talent, and humor," explained Jamie Salter, CEO and Chairman of ABG. "Our partnership with DMG positions Mini Marilyn firmly on the entertainment map worldwide
Mini Marilyn debuted on Chinese social media with a successful soft-launch seeding during the Lunar New Year holiday. Chinese fans responded to their first look on Sina Weibo and WeChat with overwhelming excitement and anticipation for Mini Marilyn. The teaser post campaign reached a top spot during the holiday period with 16+ million impression; 300k video views and 10k+ comments across Chinese social media sites.
As part of the Mini Marilyn launch, DMG is debuting its official flagship store on Chinese e-commerce giant Taobao and social platform WeChat. Fans can find limited edition Mini Marilyn branded merchandise at the DMG Store on Taobao.
A Cinematic Engine for Brand Licensing
DMG's cinematic interpretation of Mini Marilyn will provide the foundation for the brand's growth strategies. ABG and DMG will partner on leveraging the content to inform business initiatives in licensing, consumer products, and retail in China and other key territories.
"We are extremely excited to develop Mini Marilyn into a true global phenomenon. We look forward to unveiling this new entertainment property in both content and products across Greater China as well as in other key global locations in 2016 and beyond," said Nick Woodhouse, President and CMO of ABG.
The Cultural Force Behind Mini Marilyn®
From Andy Warhol and Madonna to Gwen Stefani and Lady Gaga, Marilyn Monroe's legend continues to inspire today's artists, musicians, designers and social influencers. Marilyn Monroe's personal history, achievements, and contributions have made her one of the most famous celebrities of all time and a media phenomenon with a lasting influence on pop culture.
"Marilyn Monroe is one of Hollywood's greatest legends. When I first saw her as a young girl in China, she was glamour, excitement and Hollywood. She continues to have a tremendous impact on people, culture, and style; and on how we think about and view celebrities today. Mini Marilyn embodies Marilyn's timeless glamour, extraordinary beauty and playful spirit," said Wu Bing, President of DMG. "Marilyn's story has endured; and is very relevant to today's young women who crave positive role models that inspire and motivate them. Mini Marilyn taps into how today's audiences connect with the legendary icon and is a vehicle through which we will extend her legacy."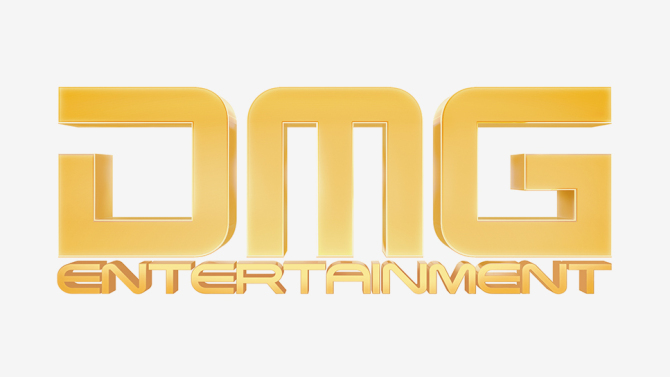 About DMG Entertainment
DMG Entertainment is a global media and entertainment company with diverse holdings and operations across motion pictures, television, comic book publishing, gaming, next-gen technology and location-based entertainment. The studio's films include several motion pictures including the critically-acclaimed sci-fi time travel hit LOOPER and the global blockbuster IRON MAN 3. Later this year, DMG and James Cameron will bring TERMINATOR 2 back to the big screen in an immersive 3D special edition. Other upcoming releases include BASTARDS with Owen Wilson and Ed Helms, John Curran's CHAPPAQUIDDICK and THE PACT Starring Leslie Mann and John Cena.
Headquartered in Beverly Hills, California, DMG Entertainment boasts an impressive roster of world-class intellectual properties including Valiant's comic book universe, featuring more than 2,000 iconic characters; Brandon Sanderson's fictional universe Cosmere, a library of epic fantasies including the complete Mistborn series and The Stormlight Archive: The Way of Kings; Ken Liu's award-winning epic fantasy novel The Grace of Kings; and the original animated character Mini Marilyn® based on Marilyn Monroe. DMG recently partnered with Hasbro for the development of the world's first Transformers™-themed location-based entertainment project. For more information, visit www.dmg-entertainment.com.